You are Enough,
Meditation and Yoga Retreat

Three Night Retreat
Retreat Dates
November 2 - 5, 2017; 4 Day Retreat (Thur-Sun) St. Crispin's Oklahoma
Discount until September 15, Registration Closes October 19
Email us after this date for openings.

April 19 - 23, 2017; 5 Day Retreat (Wed-Sun) Sedona, AZ (Retreat is Sold Out)
September 28 - October 1, 2017; 4 Day Retreat (Thur-Sun) Garrision, NY
March 22 - 25, 2018; 4 Day Retreat (Thur-Sun) St. Crispin's Oklahoma
November 1 - 4 2018; 4 Day Retreat (Thur-Sun) St. Crispin's Oklahoma

Transformative Meditation and Yoga Retreat
St. Crispin's Retreat Center
Near Oklahoma City and Tulsa Oklahoma
To register click here.
To download a retreat flier click here.
You are enough! That does not mean that you can't cultivate increased capacity to love, experience peace, contribute to the well-being of those around you, take better care of your health, use your words more wisely and dwell more in the present moment. Of course you can make worthwhile changes. But you cannot increase your worthiness. Worthiness is innate and present when you are born, no matter your sex, race, religion or family conditions.

Inevitably and naturally we all come up with narratives that describe ourselves and others according to past experiences, genetics and life circumstances. Our stories confuse worthiness with rank and comparison, better than, worse than. Thus they miss the mark and are untrue.

Maturing necessitates that you uncover and undo, that you dig deep to discover the sacred nature that we all share. Doing so is pure joy! You discover that you are not who you think you are or who others think you are. No story, no adjectives can describe the value of a human being. And when you even glimpse into who you are beneath mere words (powerful though they may be) your motives transform. The internal pressure to become good enough, to impress others or justify your existence decreases. The desire to be compassionate, offer joy to others and be a calm force in the storm grows and recognition of the sanctity of life pervades your experience.

This meditation retreat is a rich experience of studying and practicing self compassion. We will follow a balanced schedule of meditation, inner reflection, gentle yoga movement and deep rest. We will journal our responses to inquiry sessions, express ourselves through art, have thoughtful discussions that give insight, practice skills of being there for ourselves, deep listening, holding our emotions with loving care, calming our nervous systems and more. This combination of activities gently and safely uncovers our peaceful core and helps us become accepting of and compassionate with our inevitable human vulnerability. To ensure deep peaceful rest there is plenty of free time for walking, contemplation and resting. Throughout the retreat, outside of guided group discussions, we maintain silence to facilitate deep transformation..
meditation, gentle yoga, art therapy
mindfulness practice, spiritual inquiry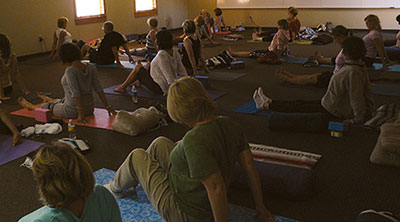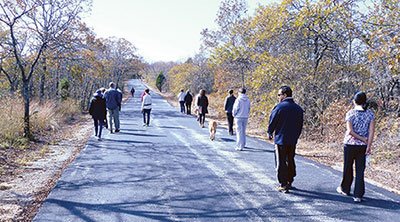 We have combined the most transformative spiritual practices to create a powerful spiritual and psychological container for connecting into the inner wellspring of true happiness and peace.
Join us in retreat and welcome the power of silence as we become aware of who we truly are.
The retreats are non-denominational in presentation and open to all that are interested. Our past retreats have been attended by people from many faiths i.e. Christian, Buddhist, Jewish, Muslim, Native American, Atheist, etc.
Silence at Retreat
A retreat is a much needed break from daily responsibility and routine. It is a time to center and tend to the inner life. Other than two group meetings daily, the retreat is held in silence. Silence is a profound spiritual practice that allows us to move into our inner core and discover its inherent peace and tranquility. We learn to connect to stillness and experience the wisdom, clarity and joy that arises from its depths.
Silence is richly nurturing, yet some are initially uncomfortable with it, fearing that unwelcome memories and thoughts will arise. In retreat we discover that thoughts are just events in the mind and not reality. We learn to witness these inner events and not identify with them which transforms our life.
Together, the group creates a safe container for silence. In the stillness we discover the deep connectedness to one another and to life. We realize that we are not as separate as we think. The peaceful warmth of silence strengthens us and supports our relaxation into inner stillness.
During the sustained silence in retreat we realize that stillness is conscious and all pervading. Once the inner stillness is recognized we can return to it again and again for inner guidance and wisdom. Then we no longer have to rely on superficial or historical ideas about how to live. The intelligence that comes through silence shows us what is needed to fulfill our potential.
We all yearn to be happy. Spiritual traditions teach us that real happiness comes from within. In silence we discover happiness. When we tap into the wellspring of happiness, we naturally begin to let go of what is not needed and find the support to do the things that express the wisdom and love we have found within.
Silence is a powerful practice. All that is real arises from stillness. From the manifested comes compassion, joy, wisdom, creativity and peace so that they can be manifested in our lives.
Silence is also a safe container for more focused forms of practice that help us to become conscious of that which no longer serves life's unfolding.
Transformational Practice
There are only two things we can become aware of, that which is true in our life and what is false. Habits, old stories, memories, and anticipations are false in that they stem from thoughts about the past or the future. Events in the mind, they seem real because they live in the body/mind and are experienced as repeated patterns, motivations and uncomfortable emotions. They recur because we are unaware of them. Once we become conscious, they lose their life energy and their grip on us.
In retreat we engage practices to help us become conscious of old stories, ideas and habits that recycle over and over. Nothing is forced or pressured. We simply invite that which is ready to come into awareness to do so. We can see and feel what comes into consciousness, because we are being held in the embrace of present moment awareness. Remaining here and now, we can see into what is false without being re-traumatized.
Through journal writing and directed conversations, we inquire into old stories and ideas. We also inquire into what is real and wants to be lived now. Inner guidance is encouraged as it too has opportunity to express itself in words.
Through guided body movement we release trapped energy that unconsciously has perpetuated old stories and emotional energies. We also make space for movement to express love, wisdom and other forms of the sacred. This enables us to feel the presence of our own inherent goodness in our bodies.
By listening to beautiful, evocative music our souls are touched. Depth responds to depth and our essence arises and is felt throughout the body/mind as it responds to the beauty of sacred music.
Mindfulness Practice
Mindfulness practices take us into the direct experience of the present moment in two ways. The first way is by becoming aware of our inner body. Doing so connects us to our inner selves so that we are not lost in thinking. We become embodied, in-the-body.
The easiest way to become aware of our inner body is by paying attention to the movement of breath. When our attention is focused on the flow of breath moving in and out, thoughts subside. Our mind becomes engrossed with breathing and becomes quiet. We orient to the inner world.
We practice taking our awareness inside the body in other ways; by noticing physical sensations within the body, the beating of the heart and the feeling of energy moving through the body, whatever feels most soothing. We learn to take refuge in the comfort of being at home in the body.
The second way of coming into present moment awareness is by focusing on what we perceive through the sensory capacities of seeing, hearing, smelling, tasting and touching. Paying attention to sensory perception connects us to the immediate world around us. Rather than feeling disconnected from our experience, we feel interconnected to life as it arises in the here and now.
During retreat we practice mindfulness and awareness using sound, taste, body sensation, walking meditation, and movement awareness.
Like breathing, sensory perception is familiar and easy to overlook. Thoughts demand our attention. However, when we are lost in thoughts we disconnect from our experience of the outer life. By paying full attention to our subjective experience of the outer world we realize that we are deeply connected to it. In reconnecting we feel alive and know that we belong, just because we are.
Cost
November 2 - 5, 2017 Four Day-Three Night Retreat
Fee includes; Lodging, meals and tuition.
Must register by October 19, 2017

Early Registration, received before September 15
Per Person Double Occupancy, $395.
Per Person Private Room, $455.

Late Registration, received after September 15
Per Person Double Occupancy, $425.
Per Person Private Room, $485.
To register click here.
To down load a retreat flier click here.
Accommodations
St. Crispin's Retreat Center is located on 400 acres in the rolling, oak-covered hills of Seminole County within easy driving distance of Oklahoma City and Tulsa. There are quiet hiking trails and two lakes that convey a felt sense of peacefulness, stillness and serenity.
The retreat center lodge overlooks a tranquil lake surrounded by native oak-covered hills. The facility is a modern conference center with hotel style rooms. Each room has two twin beds and a private bathroom. Other than service animals, pets are not allowed.
Travel to Retreat
The retreat center is about one hour twenty minutes from Will Rogers World Airport (in Oklahoma City ) and about one hour forty minutes from Tulsa International Airport .
When making travel arrangements please keep in mind that in order to attend the retreat you are required to arrive on time and stay through the end of the retreat. Please allow extra time for travel to the retreat center.
Scholarship
We offer a limited number of partial work scholarships to retreats for those who need financial assistance.
Cancellation Policy
Cancellation fees are as follows: 31 days or more prior to retreat, $30 cancellation fee. 14-30 days prior to the retreat, $60 fee. Less than 14 days prior to the retreat, no refund.
Daily Schedule
Thursday, check-in 12:30 pm to 2:30 pm. Thursday program 3:00 pm to 9 pm. Friday & Saturday program 7:30 am to 9 pm. Sunday program is from 7:30 am to 1 pm.
Participation
Because the schedule is a vital part of the retreat container, we require that all attendees arrive on time and plan to stay through the end of the retreat. Participants are also required to attend the first and last meditations of each day.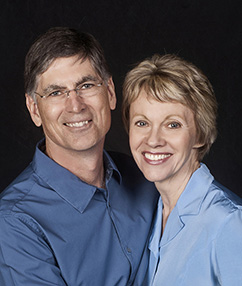 Retreat leaders
Rick NurrieStearns
, has been immersed in consciousness studies for more than four decades. For over 20 years he was involved in publishing spiritual and transformational books and magazines. He was the publisher of the magazines "Lotus: Journal for Personal Transformation" and "Personal Transformation," co-editor of the book "Soulful Living," co-author of "Yoga for Anxiety," "Yoga for Emotional Trauma" and "Yoga Mind, Peaceful Mind." Along with his wife Mary, he leads transformational meditation retreats.
Mary NurrieStearns, is a psychotherapist and yoga teacher who travels nationally teaching yoga, mindfulness and meditation. She was editor of Personal Transformation magazine and co-author of "Soulful Living," "Yoga for Anxiety," "Yoga for Emotional Trauma," and "Yoga Mind Peaceful Mind." She credits the healing practices of yoga with profound inner healing and lives quietly with Rick in their house in the woods.