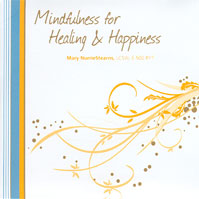 Mindfulness for Healing and Happiness
A teaching about mindfulness as a way of relating to the miracle of life. While listening to this tape you will be drawn into the peace contentment of the present moment. You will experience the three elements of mindfulness, become aware of your breathing and learn how to create inner safety. It will instruct you on how to deal with strong emotional reactions and negative thoughts. It will show you how to access inner guidance and become intimate with the happiness that is found in silence.
A 60 minute CD, $12.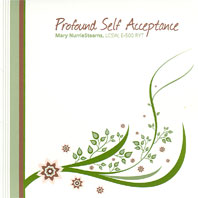 Profound Self Acceptance
A teaching about restoring our sense of innate worthiness. This tape will touch your heart, let you know you are much more than you think you are and show you how to forge a loving, healing relationship with yourself. It will inform and inspire you as it guides you in self healing practices that restore an experience of yourself as worthy and lovable. It will show you how to become compassionate with yourself and experience self love.
Link to audio player.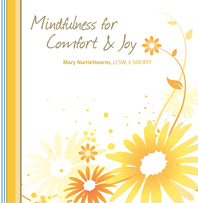 Mindfulness for Comfort and Joy
A teaching about reclaiming your sacred birthright. Listening to this tape will take you into your heart of compassion, breath and body in ways that soothe and delight. Designed to help you heal from trauma and stress, it will teach you simple practices to calm your inner storms and keep you steady. Along the way you will make friends with your breath and feel safe and at home in your body. You will learn to witness your thoughts and fill your mind with healing, compassionate words and songs.
A 60 minute CD, $12.